Gate Operation for Garage
这里是标题一h1占位文字
---
Changzhou Honest Electric Co., Ltd., founded in October 2004, is located in Zhonglou District, Changzhou, a famous historic city with beautiful scenery and many celebrities.
---
Product features
·Application: Gate Operation for Garage
·120V, 60Hz
·Poles: 4P
·Output power 200W
·Insulation: class B
The contour map
Application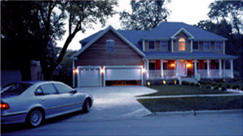 AC Motor 、PMDC Motor 、Brushless Motor 、Universal Motor 、Gearbox Motor
Need a service or support? Welcome to enable online message function, we will promptly feedback and provide you with the right solution.


---
Copyright © 2022 Changzhou Aolisite Electric Co., Ltd. All rights reserved 苏ICP备18055058号-1